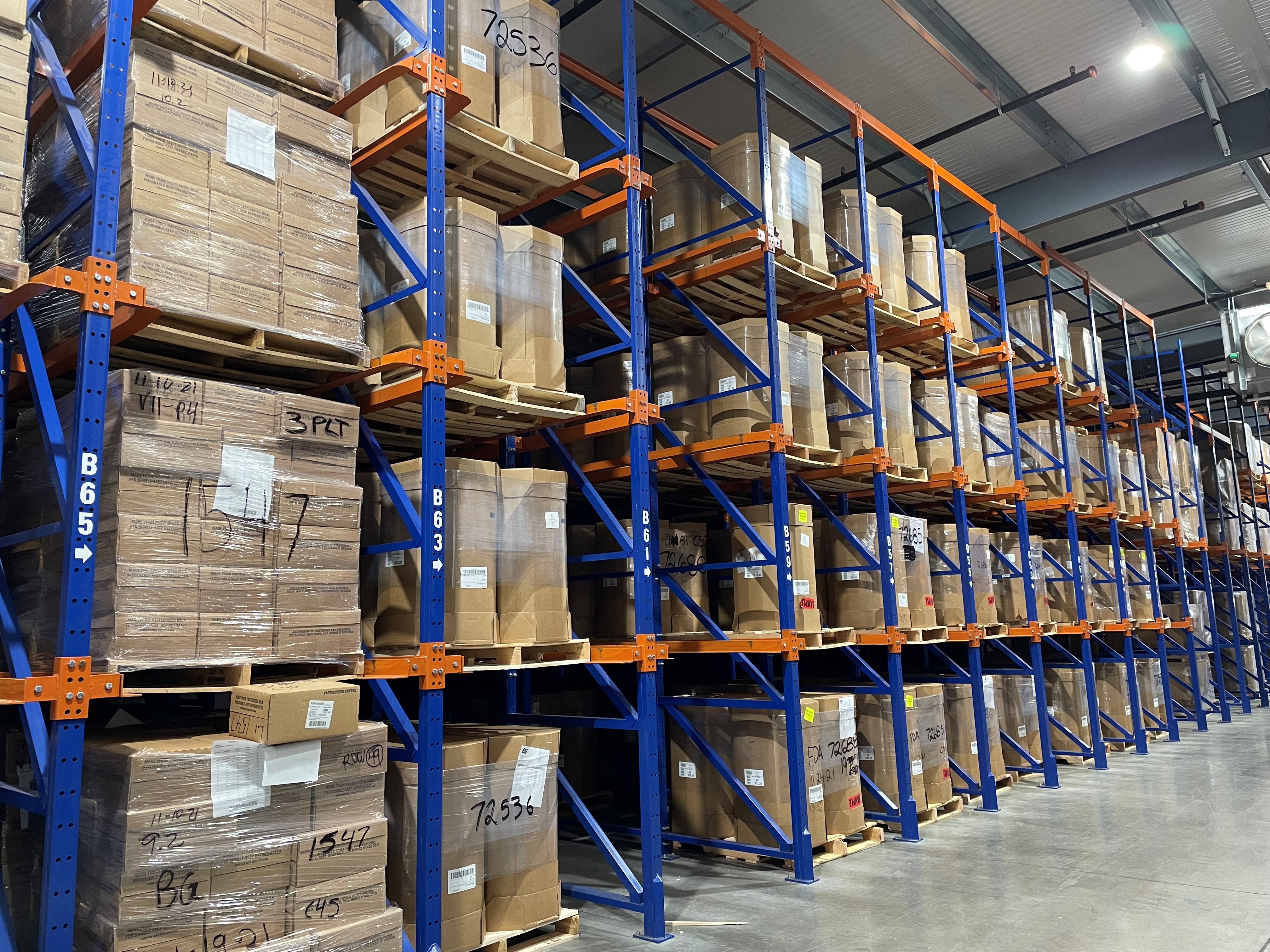 Ramler Cold Storage LLC was built in October 2018. Brothers, Jack and Greg Ramler, decided that after running Ramler Trucking, Inc for over forty years, they were to step down and give their sons, Chris and Eric, a chance to take over.
Being the hardworking and adventurous type, Jack and Greg decided it was the right time to try their hands at the warehouse industry. The business opened in 2019 and shortly after the existing 36,000 square foot warehouse was filled to capacity. In early 2020 an 8,500-square-foot addition was added to the building. The warehouse has 4 different sections and is capable of temperatures from below freezing up to fifty-six degrees. All sections are currently at or near capacity. Ramler Cold Storage also has a second warehouse for dry goods storage and or cross docking.
Ramler Cold Storage stores numerous cheese products for multiple different companies, as well as bacon. Along with the cold products the warehouse stores cardboard and other packaging products that our clients use to package raw cheese products before they are shipped into our warehouse. On average Ramler Cold Storage ships and receives between sixty and eighty semi-loads a week. Cross dock available by appointment. For more information on our facility, rates, or services please reach out to us!
LOCATION: Ramler Cold Storage is located at 501 13th Street. Albany MN, 56307.
MAKING AN APPOINTMENT: Email warehouse@ramlertrucking.com or call 320-845-2993
RECEIVING HOURS are 7:30 AM to 3:00 PM (Monday-Friday)